Authors: Jenn Searls, Executive Director, Connie and
Renee Broadbent, VP, Information Technology, Southern New England Healthcare
It was every adult child's worst nightmare – a frantic drive to the Emergency Department with mom getting worse by the minute. For Brenda, the stress was just beginning. Upon arrival, the staff asked Brenda for a list of her mother's medications. She didn't have one, but assumed they'd be able to look up her mother's medication list in their electronic medical record (EMR) since her mother's primary care physician's office was on the hospital campus. Unfortunately, they didn't share the same EMR, and the void of information was felt just as acutely by the hospital staff, who could only rely on Brenda's relaying of her mother's medical history and medication list. In the end, the Emergency Department staff did what they do best; Brenda's mother was treated and recovered. But the episode left a lasting impression.
Connie, Connecticut's new health information exchange, reduces the likelihood residents and providers will find themselves in a situation  similar to Brenda and the hospital's care team. On May 3, 2021, the Connecticut Office of Health Strategy and Connie formally announced commencement of operations.
Health information exchange (HIE) is not a new concept. Even in early medicine, healthcare providers needed to share critical health information with those involved in the care and treatment of their patients. Traditionally information was shared through any means available, whether in 1:1 conversations, phone calls, postal mail, or faxes.
Just as in Brenda's situation, clinical information often doesn't efficiently transfer from one provider's office to another. More than an inconvenience, this can lead to patient safety issues, poor quality of care, and higher health care costs.
Fortunately, technology has evolved considerably over the past decade. Whether you love or hate them, most health care providers use EMRs to store, retrieve, and analyze patient medical information to better inform their care decisions. Though EMRs offer many benefits over paper-based records, the need for continuity in patient medical information from one physician's EMR to another still exists. HIEs are the safe and secure way that can be done; they are highly efficient, while enforcing safeguards for patient privacy and confidentiality.
Connecticut is not sailing in uncharted waters; 45 other states have already implemented HIEs and are experiencing marked improvements in care delivery, including reducing medication and medical errors, eliminating unnecessary paperwork, reducing or eliminating redundant or unnecessary testing, reducing health related costs, and improving public health reporting and monitoring.
Southern New England Healthcare (SOHO HEALTH) is an early adopter of the HIE, believing Connie will help facilitate and enable better patient care for all  patients and populations. With a seat on the Advisory Board, SOHO HEALTH  will be on the forefront of change as Connie evolves and more opportunities arise for new and better ways to use the data. We are committed to helping educate our practices around the benefits of connecting with Connie and ensuring they connect  within the state mandated timeframes. This will be beneficial for  everyone involved, especially for patients.
Despite the many  advantages of Connie, some patients may not wish to have their health information in Connie. Connie has provided a simple means for patients to opt out of having their information shared through the HIE. Patients have the opportunity to change  their mind at any time and can easily opt back in to begin to enjoy the benefits of Connie.
A number of public information and communications activities are planned to educate and share information about Connie and its benefits.  Everyone is encouraged to learn more about how Connie, in partnership with physicians, hospitals, state health officials and others, is working hard to enhance the health and wellbeing of Connecticut's residents.
Authors: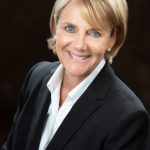 Renee Broadbent is Vice President, Information Technology at SoNE HEALTH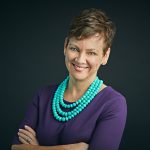 Jenn Searls is Executive Director at Connie